Follow these steps to connect your iPad, iPhone or iPod to the CUNESecure wireless network.
1. Go to Settings, Wi-Fi and touch CUNESecure on the right.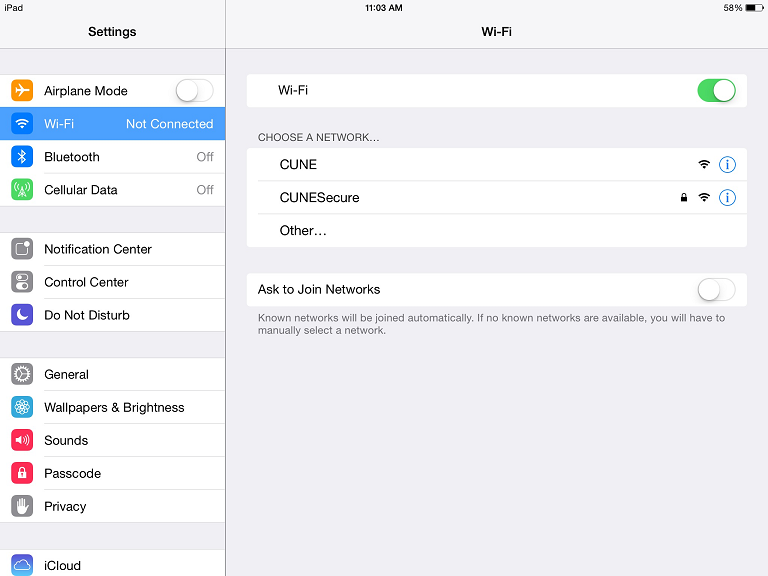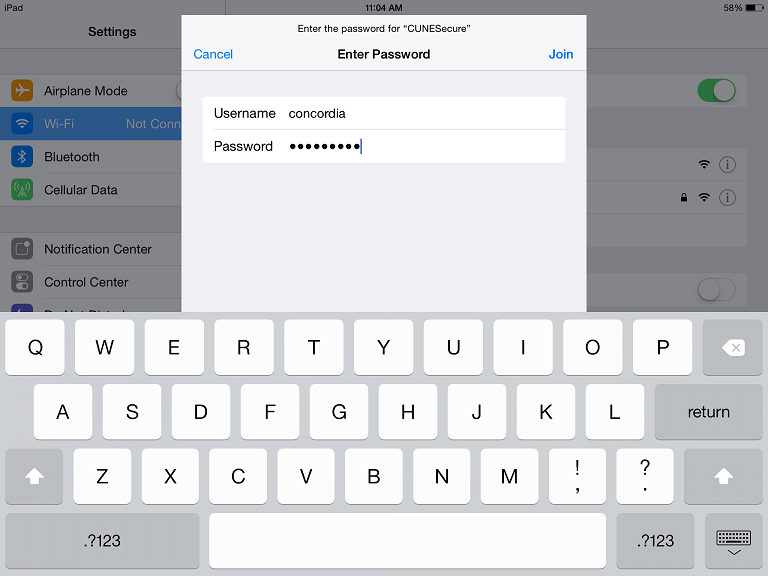 2. Login with a username and password of "concordia", all lowercase.
Username: concordia
Password: concordia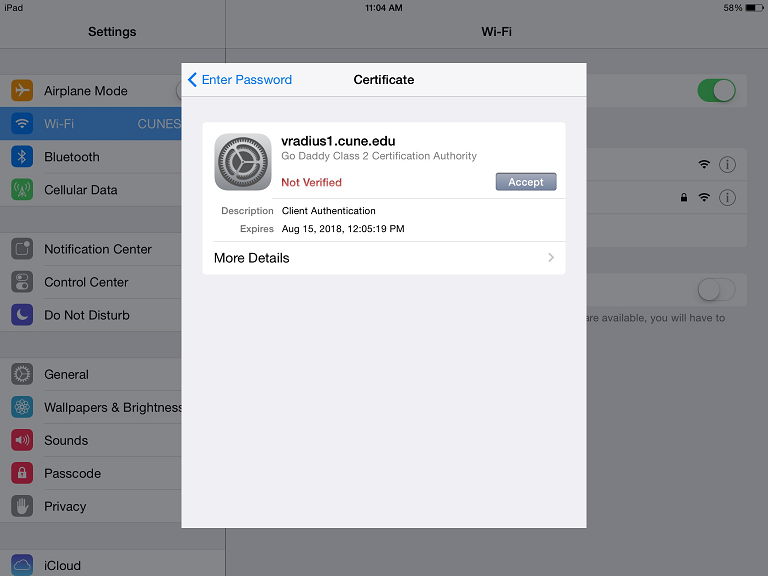 3. Accept the security certificate.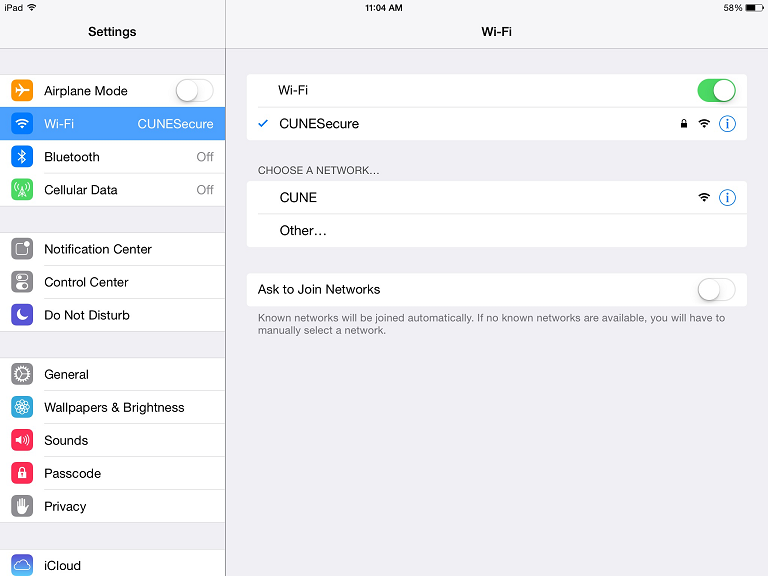 4. The network will be selected in the list, indicated by the green checkmark. The device should automatically connect to CUNESecure whenever you are in range of the network. If it does not, see the related question Why doesn't my iPad automatically connect to CUNESecure?